sense

2

make

Sense
Project of Spanish National Plan (PID2019-109388GB-I00)
15th Nov. 2021 – Participate in the Sense2makeSense Experiment
Alejandro Rey, PhD student, has been developing a new system to navigate and explore the data in an immersive way. If you are interesting in participating, contact alejandro.rey@uc3m.es. The registration period to participate ends in December 2021.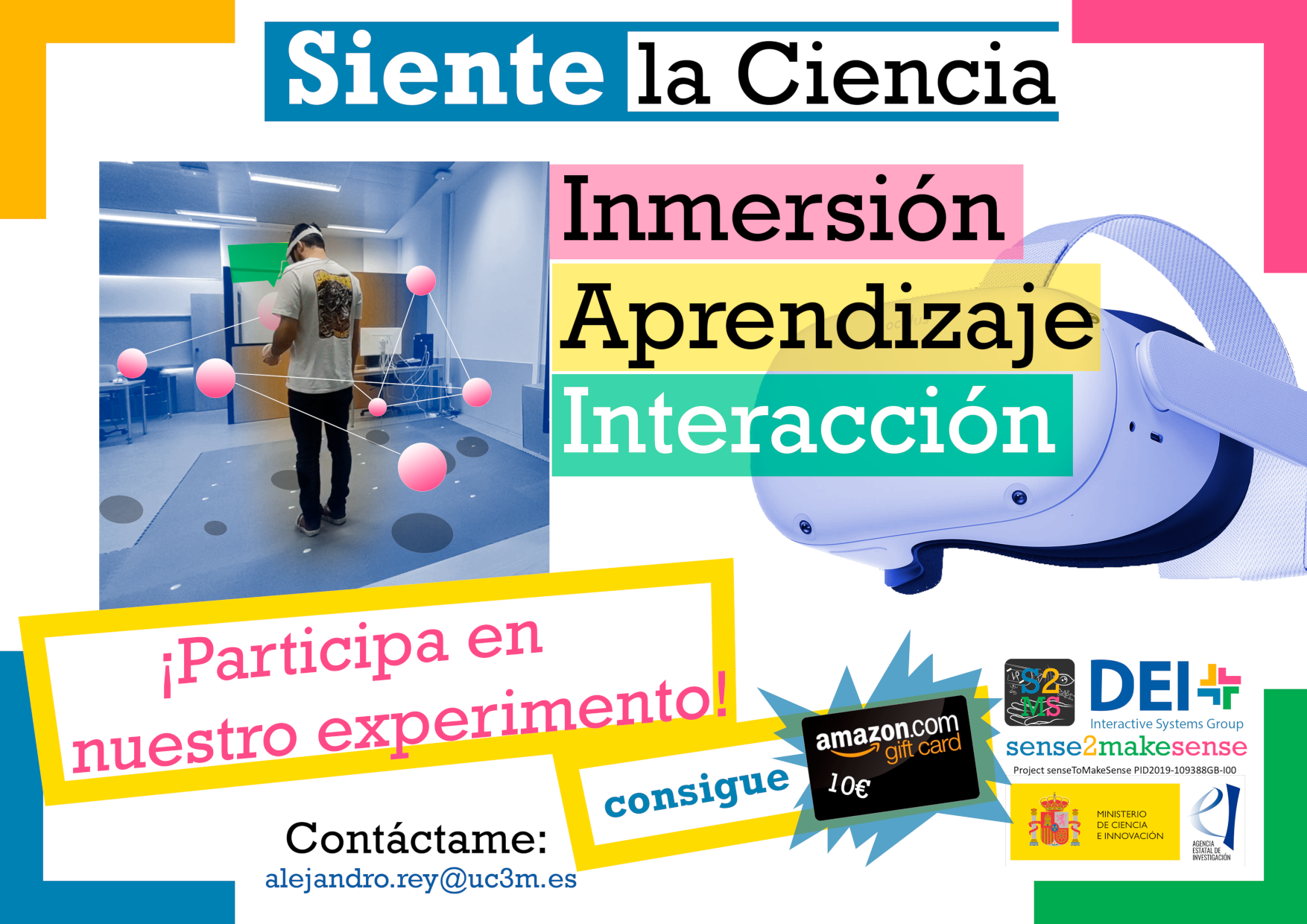 01st Mar. 2021 – We release Space for the Sense2makeSense project
Due to the scope of the main objective of this national research project, it is necessary to have a space according to the needs. This month we already have these facilities and soon we will start carrying out developments and experiments.